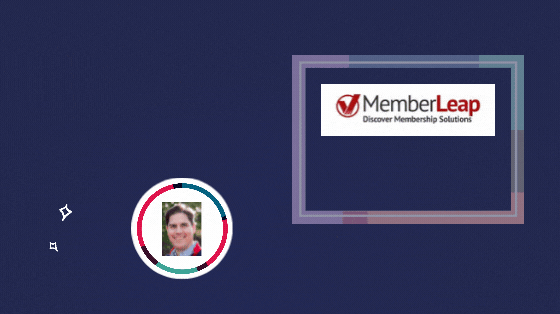 Is MemberLeap right for you? The developers and advocates of MemberLeap, believe that it is!
MemberLeap AMS Software Review


We are excited to share this quick look at a long time player in the AMS software market, MemberLeap, an Association Management Software, designed for small to midsize trade and professional associations from Vieth Consulting.
For those interested in learning more about MemberLeap beyond this summary, we are available to share with you our thoughts about this membership software and others and how it fits into the larger membership software market today.
Suffice it to say, we have curated, interviewed, and prepared more detailed information for executives employed in the not for profit association industry to set up a time to discuss at length. Our software reviews are designed for those who would like fair and objective insights into the capabilities of this AMS software for nonprofit program.
Our Sources: Over the course of a decade or so, we have worked with the executive team at MemberLeap team many times to help our clients review their solution. Therefore, we believe that we have a good foundation of knowledge about their executive team, culture, and customer service reputation.
That said, we have reviewed the solution mostly online and reviewed online demonstration overviews with their team and our clients, curated specific insights from the vendor for various use cases, read through countless software website pages, & read testimonials from peer to peer reviews as well.
This brief summary is a culmination of those insights.
Buyer Disclaimer: It can't go without saying, there are many unique things which this system can do that are not mentioned. And, some possible holes too. Therefore, be mindful of this fact. While we believe this is a good summary, this short review should not be your only source of the truth!
Introduction to MemberLeap AMS Software:


Vieth Consulting, makers of MemberLeap software, is a web design and software development company owned and operated by Chris Vieth. They have been assisting member-based organizations discover membership solutions since 2000.
During that time, they have specialized in custom-built websites that are specifically designed for membership organizations, associations, and commercial businesses that are seamlessly integrated with MemberLeap, their association management software.
As of 2022, Vieth is currently partnering with more than 725 organizations in eight countries (United States, Australia, Canada, Europe, Haiti, Mexico, South Africa, and United Kingdom) with over 1.4 million members having access to their software. Their headquarters is in Grand Ledge, MI.
Per LinkedIn, MemberLeap now has an estimated 18 plus employees. Since 2000, they have had a steady growth and appear to take care of their employees long term. And, have many employees that have over 10 plus years of experience.
The 911 on MemberLeap AMS Software:
MemberLeap is an all in one association management software system that includes many cloud-based modules and their respective features that can assist member-based organization efficiently manage their day-to-day operational needs, designed so that associations can be better prepared to reach their organization's membership and revenue goals.
MemberLeap is a simple-to-use solution for many types of organizations:
Associations

Non-Profits

Societies

Chapters

Alumni Groups

Civic Organizations

Member Communities

Event-based Groups

Homeowners Associations

Condo Associations

Real Estate Development Associations

Clubs
MemberLeap Functional Summary:
Member Management

Communication

Responsive Website Content Management

Event Management including Zoom Interface

E-Commerce

Fundraising

Education

Mobile Application

Web Hosting Services

Online Membership Portal

Financial Management including support for numerous payment processing companies

Template, Custom Websites or Integration to your existing website
Where Does MemberLeap AMS Fit?


This AMS software is best suited for membership focused organizations. 
Generally speaking, the demographic profile of an organization who will likely fit this AMS comprise of some of the following traits, qualities, & interests:
Non-profit membership focused organization with 2 or more staff. But, MemberLeap supports all sizes of organizations and offers many different membership types that include organizational and individual.

Membership focused organization that wants more flexibility in website design. 

Nonprofits who seek an all in one solution packed with many functions rather than relying on "best of breed" options.

Executives that need a quick deployment.

Organizations that desire to work with a boutique development partner rather than a large software developer.
How Much Does MemberLeap Membership Software Cost?


From a pure financial perspective, this solution is a competitive value.
As of 2/2022, please find some characteristics & rule of thumbs for the pricing model:
They have a very simple pricing structure that is predictable and yet scalable. Your monthly MemberLeap fee is based on the total number of member records requiring usernames and passwords in your database. It is truly a month-to-month lease subscription, and you are not locked into a long term contract.

Each plan includes: Unlimited non-member records, Unlimited administrative-level users, Unlimited number of members with admin privileges for various modules, Unlimited email-based customer service support.

Each plan includes a different number of features and benefits.

The overall pricing consists of the Month-to-Month Lease Subscription, features desired, & initial web design set up package. The web design and set up costs range from $1,800 for template approach to $7,500 for custom package. Please note that with a template, you are limited in the amount of flexibility to make changes within the scope of the package; but for many organizations this is a great option to save money. The alternative is a fully custom designed website.
Pricing Example:
The estimate based on the following items below would be $ 470 a month and $ 8,675 for set up.
An association with 10 users & growing

30 pages of website content to be migrated

7000 records to convert, This is the number of members, prospects, and other records we will load into the system for you. You can do this yourself as well.

Using a standard template option. With this you are limited in the amount of flexibility to make changes within the scope of the package; but for many organizations this is a great option to save money. The alternative is a fully custom designed website.

Advanced mobile application with push notifications

4000 members

Includes membership management with billing, QuickBooks interface, Member Directory, Customer Relationship Management (CRM) System, Online Payments, File Archive, Forms Builder, Classified Ads, Job Board, & Event Registration.
For immediate results based on your unique situation, please use the estimator here.
Buyer Disclaimer!
It is very important to underscore here that pricing may change and it's at the discretion of the software manufacturer to do so.
Every client is unique and software products evolve over time too. So, pricing may change from time to time. Therefore, this brief summary is not intended to be the final authority on pricing rather just a rule of thumb.
Please make no mistake or assumptions here. SmartThoughts does not sell this or any other software.
We ask that you please consult directly with the software vendor for the most up to date pricing before making your final assessment.
What is the 911 Peer Review on MemberLeap AMS?


Like software options today, software peer review sites are all over the internet.
Below you will find several review sites to choose from to keep an eye out for them:
We encourage more time spent in reference checking process with this provider. And, of course, please call a trusted software adviser from SmartThoughts to learn more.
Buyer Note:
Before you check out the feedback found on these sites, our recommendation is that you please review our article on how to utilize these review sites and comments on various resources here.
We have independent data from various sources too (not published) which may offer some additional thoughts, comments, and feedback to for various use case scenarios.
MemberLeap AMS Case Studies & References


Case studies are a very good way to learn more about various software options. While they are "spoon fed" by the vendor, it's still enlightening to read and valuable. Please find several for your review below.
This system works very well and is easy to use and has the ability to handle the details of all our members, including their payments. It is easy and intuitive to use. It has all the functionality I need and more. The support is excellent. They are quick to understand my questions and needs. Anything I have wanted has been speedily resolved. Some of the search features could be improved. Sometimes I think I have searched for all the members of a certain type, but the search has not been initiated.
Before working with Vieth Consulting, we had "Lots of struggles getting our web hosting company to respond in a timely fashion, as well as the inability for us to do much editing on our end....always had to 'submit' pics, stories, etc, and wait for the web hosting company to post.
Both of the above have been more than overcome. We now have very efficient response times on any of our questions or issues and are able to seamlessly edit our website on OUR schedule, not that of the web hosting company.
Vieth Consulting has been a tremendous value to our association! It is hard to believe that we get such an awesome product, with superior customer service, at such a great price.
We (Michigan Water Environment Association) hired Vieth Consulting to be our event and membership management software provider (web-based). They are handling our website needs as well – that is a work in progress but we are delighted with our experience to date. The owner has worked with us very well so far. He has customized his basic system to fit our needs in a very short period of time. Also, the cost has fit into our budget nicely...
Thank you to the entire Vieth team for working with IACEE over the years. Your responsiveness, insights and quality are wonderful and together makes for a great team.
Our biggest challenge with managing our website and membership was that "I knew nothing and had no idea where to start. Little did I know it was such a simple process."
Regarding how Vieth Consulting was able to solve our problems so we can work more efficiently and be successful, "This is not my area of expertise; however, I knew what I wanted the end product to be. Instead of me wasting time, Vieth took what little information I gave them and gave me a product that was way more than what I expected, and I was able to spend more of my time on other association needs."
The feature of the membership management system that has contributed the most to our organization's success is the "members information." Outstanding service....ALWAYS!!!
And, other sites using MemberLeap:
Is MemberLeap the Best Membership Software for Your Association?




We don't believe that there is "one best AMS" for everyone. But, this system may very well be your best fit. To answer the "Best" question with certainty, any good consultant "worth one's salt" would need to know more about what makes you unique.
And, discuss other insights about this platform which may be specific to your goals and priorities. Please know that we have more detailed analysis and expertise which is available upon request. 
To be sure, any software analysis provided is not a "pretty brochure", "marketing noise." or a "sales pitch."
Rather, we provide a free objective dialogue and insights designed to help nonprofit executives like you make a smarter software business decision.
If you are interested in some help with reviewing your options and comparisons, please check out our "vendor matching" services here.
Want More Association Management Software Reviews?


Please stay tuned to our ongoing "We Still Have Not Found What We Are Looking for AMS Software Search" where we will continue to provide further insights into membership database software options designed for our 501(c) 6 membership focused organizations.
For the most recent published reviews, please click below:
And, to obtain a sample list of the database software reviews we have, you may follow the link here 
If you work for an AMS database software system and you would like us to include your firm in our software review process, please contact us.
Until next time, keep SmartThoughts in mind. Happy Software Buying!